Short Picture Stories
Advertising for a Theatre in Thailand
At a forenoon in 1983 on a market in Nontaburi (Thailand). There will be a festival, a chinese theatre company has already erected its stage.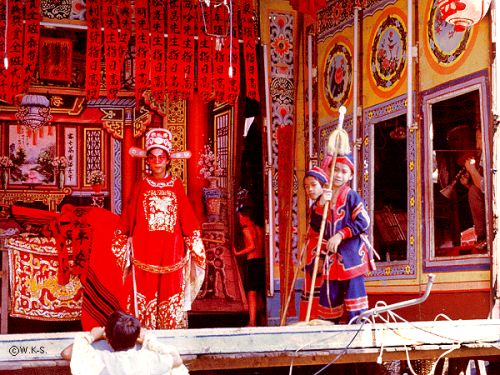 No, they do not yet play. The family business has to care for advertising to have enough spectators in the evening.

So they prepare a flag and will later march through the city.
"Hi, do you want to have a look?"
Someone is powdered or ...?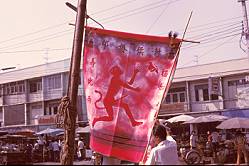 The flag is ready and will be hung up at once.

Later the company marches through the city.